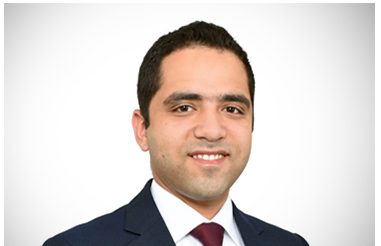 Shady has 5 years experience as a Lawyer. He is a member of the Litigation team and has knowledge in UAE commercial and corporate matters including the procedure before the Courts, Tribunal and other judicial, Quasi-judicial and government/local authorities, Civil Law, Labor Law, Personal Status Law, Corporate and Commercial Laws, Commercial Maritime, International Law, Immigration and Industrial Laws, Arbitration, Corporate Restructuring, Real Estate Construction Agency, Company Formation and is well-versed in Islamic Shariah from the Authentic Sources – Qur'an & Hadith.
Shady has knowledge of registration of branches of foreign companies, shareholder agreements, joint ventures, acquisitions, partnerships, due diligence, employment and trade-agency laws and many others, resolving all types of commercial and contractual disputes and dispute resolution.
Shady graduated as a Bachelor of Law from The English Department of Alexandria University and holds a Diploma of Legal Translation from The American University in Cairo, Egypt and Faculty of Economics and Political Science.
Shady has 2 years experience in the Legal Department in United Nations High Commissioner for Refugees.
Shady is fluent in Arabic, English and French.